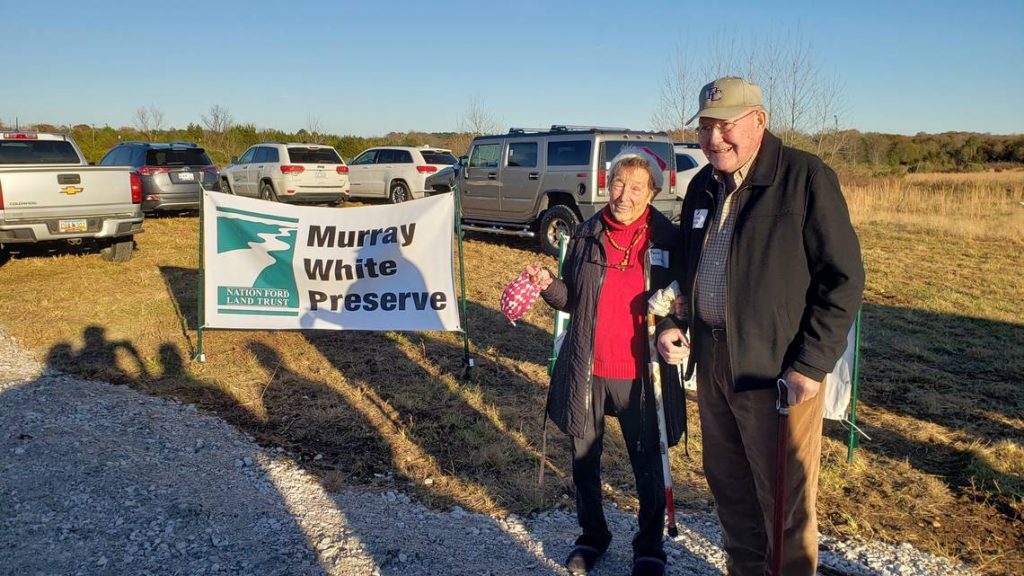 On Wednesday December 2nd, 2020, a dedication ceremony took place honoring Former York County Chairman Murray White by naming a large tract of land the Murray White Preserve, located on Vernsdale Road in Rock Hill, SC.
In Dec. 2018, Nation Ford Land Trust received the 158-acre property as a gift from Greenway Waste Solutions (Griffin Brothers, Cornelius, NC) with the intent to place the property into a conservation easement with Catawba Lands Conservancy (CLC).
The Nation Ford Land Trust board decided to name the property the Murray White Preserve after the founding member and long-time chairman of the land trust. Bernie Ackerman, Chairman of NFLT, said, "Murray was the catalyst that brought the original board members together to form the Nation Ford Land Trust." Anne Springs Close, referring to his conservation efforts, said, "Murray has been at this a long time."
The intent of the preserve is to make it an income-producing property for the land trust that entails a forestry plan with timber harvesting, a hunt club lease, and a compost facility of 10-20 acres to be used for the City of Rock Hill's yard waste and operated by Greenway Waste Solutions with NFLT leasing the land to Greenway.
Steve Hamilton, Executive Director of NFLT, said, "This way, future NFLT boards will have a consistent income stream and occasionally a large bonus of funds from the timber harvesting operation."