Meet Our Board and Staff
Nation Ford Land Trust is run by local people, many of whom are from York County. NFLT is fortunate for our diverse Board of Directors, each of whom, provides a wealth of knowledge. There are 13 volunteer board members and a part time staff member. Many of our board members have been on the board for 10 years or more!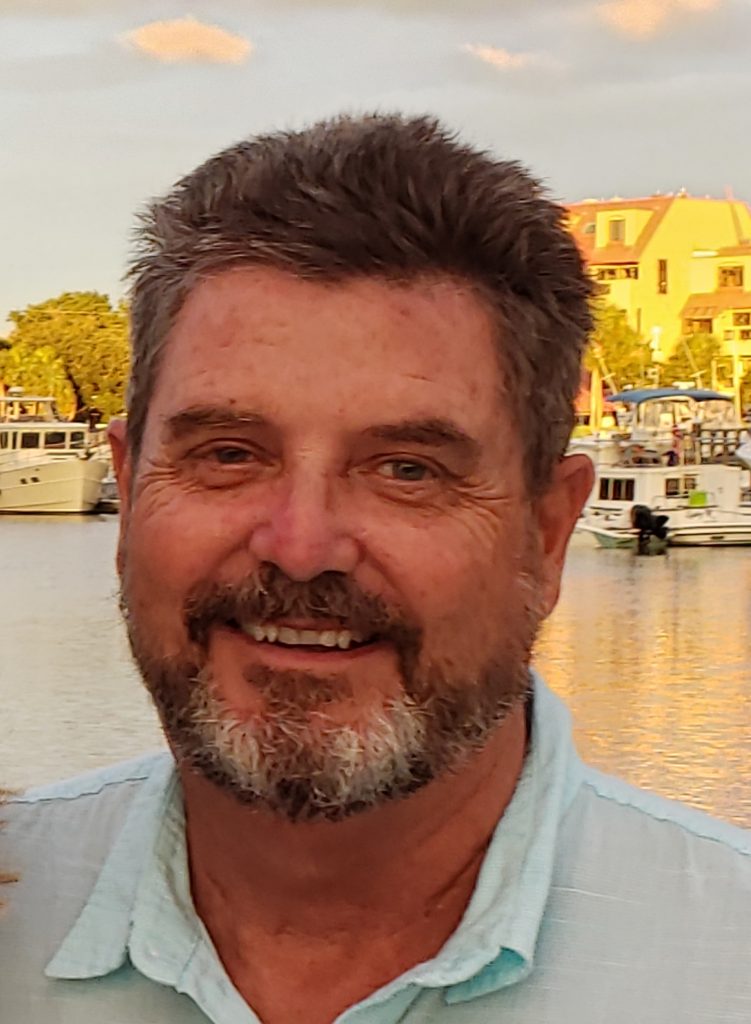 Steve Hamilton- Executive Director
Steve has lived in York County since 1979 after graduating from Pennsylvania State University with a BS in Environmental Resource Management. After serving on the Tega Cay City Council for a few years, Steve was elected Mayor of Tega Cay for 8 years. Although Steve has been on the NFLT board for 17 years, he also served several other organizations: York County Forever Commission, Catawba River Corridor Committee, Lake Wylie Water Watch, and the Tri-County Wastewater Study. Steve is married and has two adult children.


Preserving Greenspace
for all Generations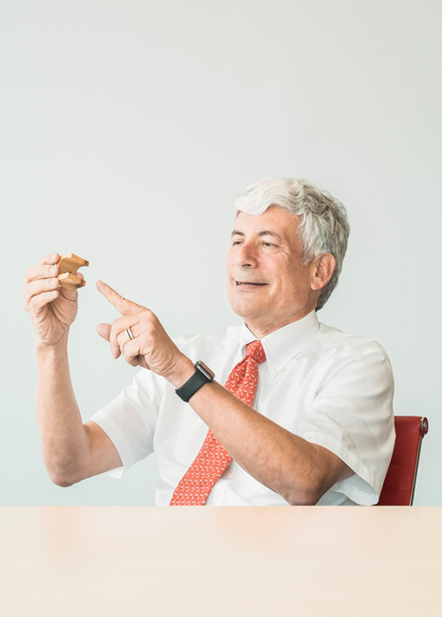 Bernie Ackerman- Vice Chair
Bernie is the founder and owner of BNA-CPA , an accounting firm in Rock Hill. He is a founding member of NFLT and served on the Board of Directors since NFLT's founding in 1989. Bernie serves on several volunteer boards including the Carolina Thread Trail.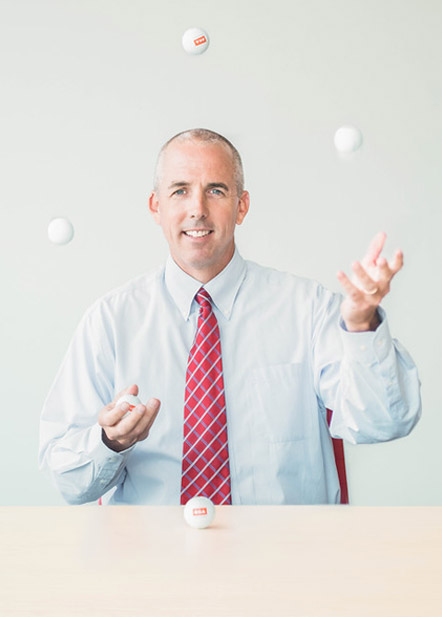 Daniel Love- Treasurer
Dan has lived in York County his all his life, attending Winthrop College in 1990 with a BS in Accounting. He has worked at BNA CPA since 1988 and served on the board of United Way of York County for 6 years. He is a lifelong member of Bethel Presbyterian Church in Clover. Dan enjoys Clemson sports, running, and golfing. He is married and has two sons.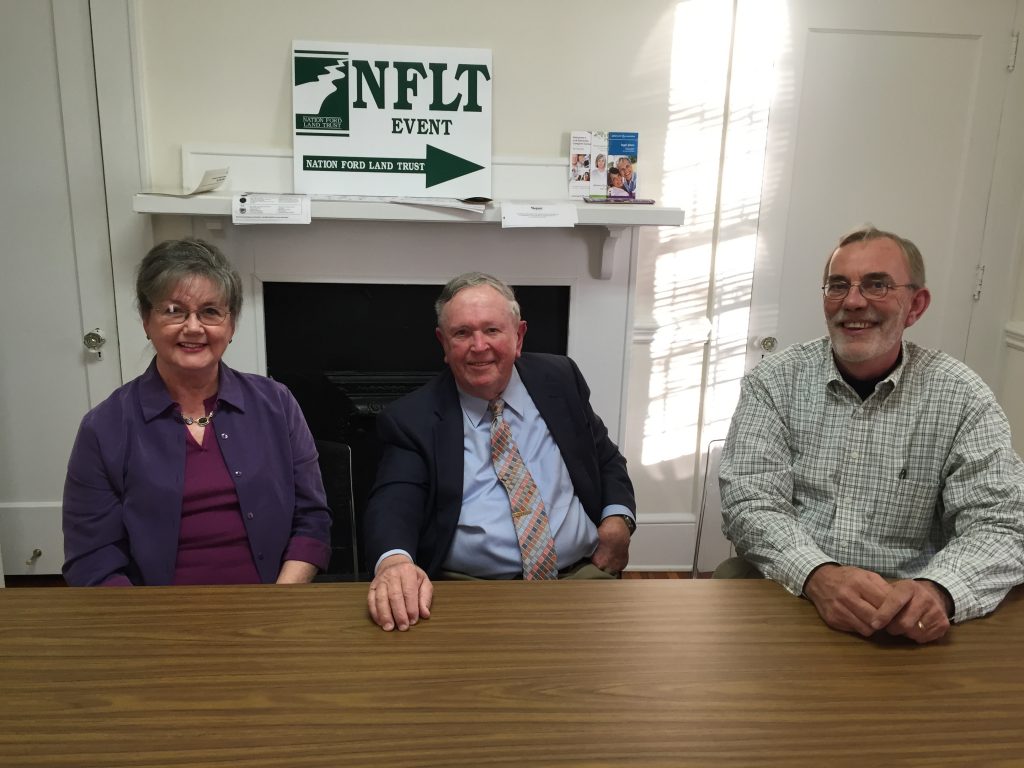 John Hiott- Former Chair (seated on the Right)
John has severed on the NFLT Board of Directors for 20 years. He was born and raised in York County, graduated from Winthrop and Duke with a BS in Forestry and owns Hiott Forestry Consultants in York. John is married, has a son, two daughters, and a granddaughter.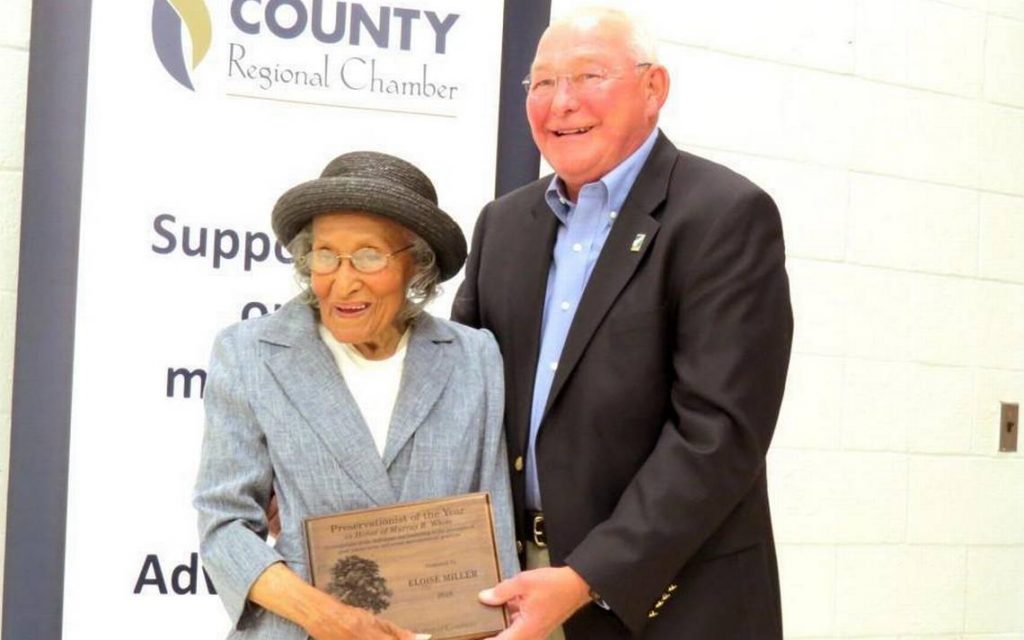 Murray White- Past Chair
Murray is one of the founding members of NFLT. He was born in Fort Mill and has lived all his life in York County. Murray helped to implement the York County Forever Commission, created to purchase and protect land in York County.
(Picture Coming Soon)
Jeanne Ferguson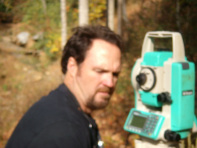 Jetter Pittman
Jetter is the owner of Pittman Professional Land Surveying in Fort Mill.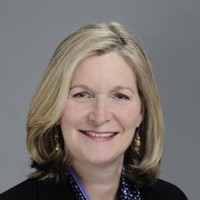 Kathy Pender
Kathy is a City Councilwoman for the City of Rock Hill.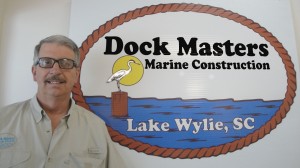 Perry Johnston
Perry is the president and CEO of Dock Masters Marine Construction.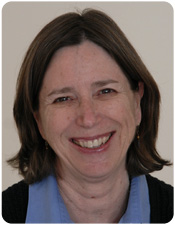 Dr. Janice Chism
Dr. Chism is a professor of Anthropology and Biology at Winthrop University. She obtained her BS in Anthropology and her Ph.D in Biological Anthropology from UC Berkley. Dr. Chism spent several years studying patas monkeys in Ghana and Kenya. She moved to Rock Hill from California in 1989 and has worked at Winthrop ever since. Currently, Dr. Chism is studying the red uacari monkeys and saki monkeys in Peru.
Patrick White
Board Member since August 2020. He is with Comporium Communications as VP of Supply Chain. He graduated from The Citadel in 1988 with a BA in Political Science and served twelve years as a commissioned officer in the US Army and SC National Guard.  He has served on the Fort Mill School Board from 2002 to 2018, and as the Chairman of the Board from 2010 through 2016.
Allison Love
Board Member since September 2019. Allison Love serves on the York County Council and is the owner of Love Jewelry Store in Rock Hill.

Will Close
has served as president of The Springs Foundation and the Close Foundation
Lee Whitley
Board Member since August 2020. Lee is a Realtor with Mosey Oak Properties, board member with Harry Hampton Wildlife Fund board member with the National wildlife Turkey Federation.